Select Shield Cleaning caters to offices, commercial buildings, hospitality, retail stores, construction sites and more. A clean facility is detrimental to the success of your business. Employees will increase productivity and have higher job satisfaction. Apart from other commercial cleaning companies, with us, customers will feel more comfortable in a professional, clean environment that exceeds their expectations. At Select Shield Cleaning, we strive to offer the best value for professional commercial cleaning solutions and janitorial services nationwide.
Select Shield Cleaning uses environmentally friendly disinfection methods that won't pose any risk to your employees or guests. We use only the best products, tools, and resources which are unique in the marketplace.
Some of Our Happy Customers: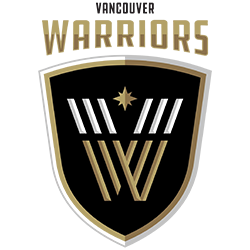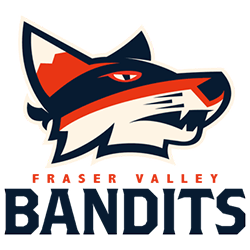 Commercial cleaning services available for:
Aviation Cleaning
Airplanes and airport terminals are some of the busiest places and can immensely benefit from our safe antimicrobial spray services.
Assisted Living Cleaning
Vulnerable populations deserve a high quality of life. Loved ones will feel at ease with establishments that display our infection control certificate.
Child Care Cleaning
Help protect our children from harmful microbes found on everyday surfaces.
Education Cleaning
In a post coronavirus world, re-think how you protect your schools and classrooms with antimicrobial film.
Increase the level of protection on surfaces throughout your establishment.
Hotel Cleaning
Are hotels taking proper infection control precautions after guests check out?
Gym & Fitness Cleaning
Are meant to be good for your health, not hazardous, we offer an end to end disinfection process.
In this high touch environment a long-lasting antimicrobial coating provides increased peace of mind.
Help your employees and customers from spreading what they don't know they have with our office cleaning services.
Downtime is the single largest source of lost production time – both in terms of employees and machine disinfection. The use of antimicrobial agents in our services can play an integral role.
Going to the dentist, physiotherapist, optometrist or chiropractor should not spark fear of illness.
Transportation Cleaning
Seats and handrails, need we say more? Our surface protection systems can limit the risk of infection with operators and passengers.
Select Shield currently partners with our team and stadium staff to do janitorial, floor cleaning, disinfectant spray, surface testing and reporting.
Our organization has also hired Select Shield to do additional jobs such as carpet cleaning as well as full disinfection and surface reporting of our corporate headquarters.
I am happy to recommend the services of Select Shield for your organization.
The Langley Events Centre contracted Select Shield to perform the cleaning tasks on a day to day and event based basis. We have been impressed with the standard they have achieved and maintained in our facility. We are home to the Vancouver Giants of the WHL, Trinity Westerns sports team in Volley, Basketball and Hockey. Our facility is one of the busiest in Western Canada and Select Shield has delivered on everything they said they would.
I would recommend them for anyone's cleaning needs.
I am writing this letter to recommend the services of Select Shield. We have been using Select Shield for a couple of years now, and they consistently do a great job in all our locations.
Their employees are professional, punctual, and thorough.
We currently utilize Select Shield for many services within many operating sectors, including Distribution Centres and Retail Stores.
All in all, Select Shield is a fantastic janitorial company, and I highly recommend them.