Restaurant


Cleaning Services
As a restaurant owner or manager, you already have a lot on your plate. Leave the cleaning to
us and focus on what matters most, serving up delicious food.
Your restaurant should clean and fresh – just like the food you serve!
At Select Shield Cleaning, we understand that cleanliness is a key ingredient in delivering an exceptional dining experience for your guests. Our team of dedicated professionals employs their expertise in restaurant janitorial services to provide you with a spotless, inviting environment. We ensure that your establishment not only meets but exceeds the required standards for cleanliness by paying great attention to detail and treating your space as if it were our own. We've got you covered, from sparkling dining areas to spotless industrial kitchens. Let us handle the cleaning aspect of your restaurant's operation so you can focus on providing unforgettable culinary experiences for your guests.
Areas of a restaurant Select Shield Cleaning offers services for:
Dining rooms
Main dining areas
Lounges
Bar Area
Kitchens
Restrooms
Entrances
Parking Lots
Rugs
Hard Wood Floors
Upholstery
Office Space
Freezer Rooms
and more…
Request a Quote for Restaurant Cleaning Services
Request Pricing for Restaurant Cleaning Services
Let Us know what your cleaning needs are and we will contact you to schedule a FREE consultation.
Some of Our Happy Customers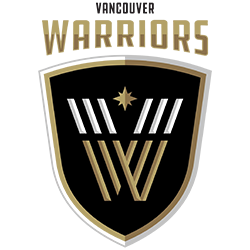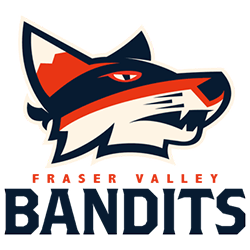 Select Shield currently partners with our team and stadium staff to do janitorial, floor cleaning, disinfectant spray, surface testing and reporting.
Our organization has also hired Select Shield to do additional jobs such as carpet cleaning as well as full disinfection and surface reporting of our corporate headquarters.
I am happy to recommend the services of Select Shield for your organization.
The Langley Events Centre contracted Select Shield to perform the cleaning tasks on a day to day and event based basis. We have been impressed with the standard they have achieved and maintained in our facility. We are home to the Vancouver Giants of the WHL, Trinity Westerns sports team in Volley, Basketball and Hockey. Our facility is one of the busiest in Western Canada and Select Shield has delivered on everything they said they would.
I would recommend them for anyone's cleaning needs.
I am writing this letter to recommend the services of Select Shield. We have been using Select Shield for a couple of years now, and they consistently do a great job in all our locations.
Their employees are professional, punctual, and thorough.
We currently utilize Select Shield for many services within many operating sectors, including Distribution Centres and Retail Stores.
All in all, Select Shield is a fantastic janitorial company, and I highly recommend them.
Our professional janitorial restaurant cleaning services
Select Shield Cleaning, a janitorial restaurant cleaning service, takes immense pride in offering efficient and thorough solutions to maintain the impeccable cleanliness of your restaurant. Our commitment to using effective and eco-friendly cleaning methods and equipment sets us apart while ensuring that your establishment remains an inviting space for your customers. We understand the importance of minimizing unnecessary delays and expensive disruptions, which is why our team works diligently to clean your restaurant without compromising quality. To create a truly customized experience, we collaborate with you to develop a tailored cleaning plan that suits your specific needs, while our flexible scheduling allows us to work around your hours of operation, ensuring the smooth running of your business. Trust our expert services to help you maintain an aesthetically gratifying appearance and welcoming atmosphere that will inevitably lead to happy, repeat customers.
Why choose Select Shield Cleaning for your restaurant?
Selecting the right cleaning company for your restaurant is crucial, as maintaining high levels of hygiene and cleanliness is of utmost importance in the food industry. With Select Shield Cleaning, you can confidently entrust your restaurant's cleaning needs to our specialists. We understand the significance of frequent and thorough cleaning to adhere to health regulations and avoid any potential harm caused by the spread of germs to your valued customers. At Select Shield Cleaning, our cutting-edge technology ensures a spotless and sanitized environment, allowing your patrons to enjoy your delicious offerings in a safe atmosphere. Our dedicated team will take care of every aspect of cleanliness in your restaurant, allowing you to focus on delivering exceptional culinary experiences to your clientele.
Restaurant Cleaning services that we offer:
Wiping down walls
Cleaning Walk-in Coolers
Washrooms & Bars
Cleaning grills, griddles, ranges, flattops and more. Underneath them too!
Wipe down other equipment
Clean sinks
Hood Fans & Vents
Sweep Floors
Tile and Grout Cleaning
Drain Cleaning
Free Customized Quotes for Restaurant Cleaning Services
Discover the incredible value and unparalleled service we offer in restaurant cleaning by getting your own free customized quote from our experts. As dedicated professionals, we strive to deliver top-notch cleaning solutions tailored to your restaurant's requirements and aesthetic appeal. Our free quotes ensure you get an upfront understanding of how our affordable and competitive pricing stands against other cleaning services in the market. Take advantage of this excellent opportunity to learn more about our exceptional offerings and join the many satisfied restaurant owners who entrusted us with their cleaning needs. Submit your information for a free quote today to elevate your dining experience and make your restaurant shine like never before.
Request a Quote for Restaurant Cleaning Services