Retail Store


Cleaning Services
Make a lasting impression on shoppers and provide an elevated shopping experience with Select Shield Cleaning – the professional retail janitorial experts.
Focus on the most critical aspects of your business
Running a retail business requires hard work and commitment – from reducing customer wait times to stocking up on the latest products. So leave it to Select Shield Cleaning to take care of your retail store cleaning services so you can focus on running your store efficiently. Our experienced retail cleaners have the knowledge and expertise necessary to keep your retail space spick and span without any disruption, freeing up more of your valuable time for those customer interactions, product sales, and upkeep. Trust our retail team to ensure your store is always clean, and you'll never have to worry about cleanliness again!
Types of retail operations Select Shield Cleaning offers cleaning services for:
Department Stores
Clothing Stores
Shoe Stores
Hardware Stores
Office Supply Stores
and more…
Request a Quote for Retail Store Cleaning Services
Request Pricing for Retail Store Cleaning Services
Let Us know what your cleaning needs are and we will contact you to schedule a FREE consultation.
Some of Our Happy Customers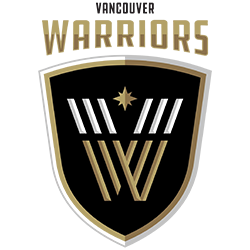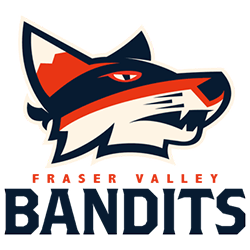 Select Shield currently partners with our team and stadium staff to do janitorial, floor cleaning, disinfectant spray, surface testing and reporting.
Our organization has also hired Select Shield to do additional jobs such as carpet cleaning as well as full disinfection and surface reporting of our corporate headquarters.
I am happy to recommend the services of Select Shield for your organization.
The Langley Events Centre contracted Select Shield to perform the cleaning tasks on a day to day and event based basis. We have been impressed with the standard they have achieved and maintained in our facility. We are home to the Vancouver Giants of the WHL, Trinity Westerns sports team in Volley, Basketball and Hockey. Our facility is one of the busiest in Western Canada and Select Shield has delivered on everything they said they would.
I would recommend them for anyone's cleaning needs.
I am writing this letter to recommend the services of Select Shield. We have been using Select Shield for a couple of years now, and they consistently do a great job in all our locations.
Their employees are professional, punctual, and thorough.
We currently utilize Select Shield for many services within many operating sectors, including Distribution Centres and Retail Stores.
All in all, Select Shield is a fantastic janitorial company, and I highly recommend them.
Retail Store Cleaning Services for Multiple Store Locations
When it comes to retail janitorial services, Select Shield Cleaning provides the same high-quality work, no matter if you have one store or multiple locations across the nation. Our retail cleaning staff is highly trained and knows explicitly how to professionally clean boutiques and stores while reducing disruption with shoppers or employees. In addition, we understand the importance of providing retail locations with a clean environment, free of any environmental hazards on the floor. With our streamlined process and nationwide services, we can help create a stress-free and peaceful atmosphere for both customers and workers alike. Partnering with Select Shield Cleaning ensures top-notch retail cleaning across multiple store locations, creating an experience you wouldn't want your customers to miss out on.
Select Shield Cleaning Knows That Store Cleanliness Counts
Select Shield Cleaning is dedicated to retail janitorial services that help keep your store clean and healthy for shoppers. Our attention to detail offers superior commercial disinfecting services for retail spaces. We understand the importance of store cleanliness and are committed to delivering green sanitation standards, stressing the importance of sustainability and eco-friendly cleaning practices. For those searching for professional retail cleaning services, you can feel confident you're in good hands with Select Shield Cleaning– we're bonded, insured, and guarantee quality results with every job we do.
Retail Store Cleaning services that Select Shield Cleaning offers:
Cleaning of hard floor surfaces and carpets
High-Frequency Touch Points
Thorough disinfection of restrooms
Interior and exterior window cleaning services
Stripping, waxing, polishing and buffing of floors
Dusting and cleaning of all surfaces and lighting fixtures
And much more!
Free Customized Quotes for Retail Store Cleaning Services
At our cleaning business, we understand that every retail store has unique cleaning needs. That's why we offer our customers a free quote for our retail store cleaning services. Our experienced cleaners will work closely with you to create a custom cleaning plan that suits your specific requirements and budget. With our free quote, you can make an informed decision about our services before committing to a contract. So contact us today to schedule your free quote, and let us help you keep your retail store looking its best.
Request a Quote for Retail Store Cleaning Services