Warehouse


Cleaning Services
Need warehouse cleaning services?
Look no further than Select Shield Cleaning. We offer custom cleaning plans to suit the specific needs of your warehouse.
Warehouse cleaning services to keep your business running smoothly
Warehouse cleaning services are a valuable resource for keeping your business running at its best. Warehouse environments can be challenging to manage, with tons of surfaces to clean at various heights and vehicles driving in and out, making the space dirtier. You need an environment that keeps your workers and merchandise safe, and Select Shield Cleaning provides the perfect solution. Our warehouse cleaning services guarantee that all areas of the warehouse will be taken care of quickly, expertly, and with attention to detail. With Select Shield Cleaning, you can trust that your business will run smoothly without interruption or concern over what goes on in the warehouse.
Here are some of the most common industries using Select Shield Cleaning warehouse cleaning services:
Distribution Centre Cleaning
Fulfillment Centre Cleaning
Warehouse Cleaning
Climate-Controlled Warehouse Cleaning
Automated Warehouse Cleaning
Loading Dock Cleaning
and more…
Request a Quote for Warehouse Cleaning Services
Request Pricing for Warehouse Cleaning Services
Let Us know what your cleaning needs are and we will contact you to schedule a FREE consultation.
Some of Our Happy Customers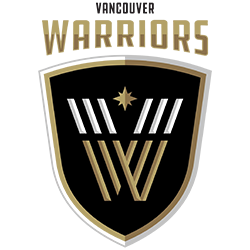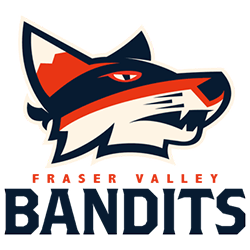 Select Shield currently partners with our team and stadium staff to do janitorial, floor cleaning, disinfectant spray, surface testing and reporting.
Our organization has also hired Select Shield to do additional jobs such as carpet cleaning as well as full disinfection and surface reporting of our corporate headquarters.
I am happy to recommend the services of Select Shield for your organization.
The Langley Events Centre contracted Select Shield to perform the cleaning tasks on a day to day and event based basis. We have been impressed with the standard they have achieved and maintained in our facility. We are home to the Vancouver Giants of the WHL, Trinity Westerns sports team in Volley, Basketball and Hockey. Our facility is one of the busiest in Western Canada and Select Shield has delivered on everything they said they would.
I would recommend them for anyone's cleaning needs.
I am writing this letter to recommend the services of Select Shield. We have been using Select Shield for a couple of years now, and they consistently do a great job in all our locations.
Their employees are professional, punctual, and thorough.
We currently utilize Select Shield for many services within many operating sectors, including Distribution Centres and Retail Stores.
All in all, Select Shield is a fantastic janitorial company, and I highly recommend them.
Equipment to get the job done quickly, efficiently and cost effectively
Cleaning a warehouse is a challenging task. Warehouses are massive, and due to their size, much of the area can seem unreachable. Warehouse cleaning services need specialty technology and equipment to do the job correctly. This is why at Select Shield Cleaning, we make it our business to ensure that we have the right technology and equipment to do the job and get it done quickly, efficiently, and cost-effectively. We have a wealth of knowledge in industrial cleaning projects and have efficiently completed complicated tasks.
T16 Battery Ride-On Floor Scrubber
T16 Battery Ride-On Floor Scrubber is the latest innovation in cleaning technology. Enjoy quieter operation with this battery-powered ride-on floor scrubber. With T16's advanced technology, large areas can be cleaned quickly and easily without changing or recharging batteries constantly. Quiet operation – T16 operates far more quietly than traditional gas engines, producing excellent results.
M17 Battery-Powered Ride-On Sweeper-Scrubber
M17 Battery-Powered Ride-On Sweeper-Scrubber is a revolutionary, high-performance cleaning product designed to help maximize time spent on floor maintenance. This versatile sweeper scrubber works quickly and effectively in just one pass to ensure complete coverage and leave floors looking spotless. Not only does M17 give the benefit of improved productivity, but it also enhances indoor air quality with its focus on green solutions.
T300 Walk-Behind Floor Scrubber
The T300 Walk-Behind Floor Scrubber is an innovative, battery-powered, walk-behind floor scrubber that offers a unique and efficient cleaning solution to virtually any hard surface, including porous stone, grout and finished concrete. By replacing daily floor cleaning chemicals with this ingenious scrubber, you can easily save time, money and labour while reducing environmental impact. For tough jobs requiring precision cleaning, T300 delivers maximum performance in an easy-to-use design that makes for hassle-free maintenance.
Large-scale warehouse cleaning services you can afford
Finding the best and most reliable services for large-scale warehouse cleaning can be challenging. That's why Select Shield Cleaning is here to provide an affordable, high-quality solution to get the job done without breaking the bank. We are experts in providing professional and safe Warehouse Cleaning services so that you can meet your goals while experiencing peace of mind. Our meticulous staff thoroughly and efficiently cleans your warehouse while offering fair rates. Trust us to give it a clean and welcoming atmosphere no matter how big or small your warehouse may be!
Complete warehouse cleaning services we provide:
Automated Floor Cleaning
Floor Maintenance
Office Cleaning
Lunchroom Cleaning
Locker Room Detailing
Loading Dock Cleaning
Free Customized Quotes for Warehouse Cleaning Services
Warehouse cleaning requirements can be complex and challenging to manage. Finding the right cleaning company specializing in warehouse cleaning services is essential. At Select Shield Cleaning, we specialize in just that – tailor-made solutions to meet the needs of your warehouse. We offer free customized quotes, so you don't have to worry about overspending. Our experienced team of professionals has assembled a wide range of Warehouse Cleaning Services tailored explicitly for warehouses, ensuring that our customers benefit from an all-inclusive package designed with their needs in mind. Contact us to discuss your Warehouse Cleaning Service Needs and create a plan that works for your business.
Request a Quote for Warehouse Cleaning Services