Car Dealership


Cleaning Services
We offer custom cleaning plans to suit the unique needs of your dealership
Keep your car dealership as bright and clean as the cars you have in it
If you want to impress current and prospective customers at your car dealership, ensure your dealership is as sparkling clean as the vehicles you sell! To create the best first impression and keep customers focused on the cars in your showroom, you need to invest in expert car dealership cleaning services from a trusted auto dealership cleaning company. Car dealership cleaning services should target every aspect of your building, from deep grouted tile floors to detailed spot removal on carpet and upholstery, leaving your entire showroom looking as pristine and new as the vehicles you have in it. With professional care and attention to detail, you can ensure an environment that draws customers in and keeps them focused on what's most important: finding their next vehicle!
Our car dealership cleaning services include:
Showroom cleaning
Hard-surface Floor Cleaning and Maintenance
Window cleaning
General office cleaning
Reception Area / Lobby Cleaning
Kitchen / Restroom Cleaning
High to low dusting
and more…
Request a Quote for Car Dealership Cleaning Services
Request Pricing for Car Dealership Cleaning Services
Let Us know what your cleaning needs are and we will contact you to schedule a FREE consultation.
Get a FREE quote for Cleaning Services for your Car Dealership
Let Us know what your cleaning needs are and we will contact you with a FREE quote.
Some of Our Happy Customers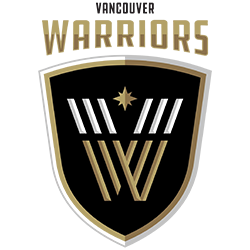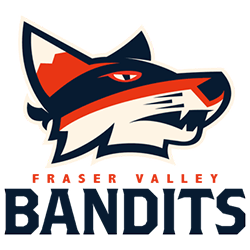 Select Shield currently partners with our team and stadium staff to do janitorial, floor cleaning, disinfectant spray, surface testing and reporting.
Our organization has also hired Select Shield to do additional jobs such as carpet cleaning as well as full disinfection and surface reporting of our corporate headquarters.
I am happy to recommend the services of Select Shield for your organization.
The Langley Events Centre contracted Select Shield to perform the cleaning tasks on a day to day and event based basis. We have been impressed with the standard they have achieved and maintained in our facility. We are home to the Vancouver Giants of the WHL, Trinity Westerns sports team in Volley, Basketball and Hockey. Our facility is one of the busiest in Western Canada and Select Shield has delivered on everything they said they would.
I would recommend them for anyone's cleaning needs.
I am writing this letter to recommend the services of Select Shield. We have been using Select Shield for a couple of years now, and they consistently do a great job in all our locations.
Their employees are professional, punctual, and thorough.
We currently utilize Select Shield for many services within many operating sectors, including Distribution Centres and Retail Stores.
All in all, Select Shield is a fantastic janitorial company, and I highly recommend them.
Ensure your all aspects of your dealership are clean
Select Shield are experts in car dealership cleaning services, so you can count on your auto dealership looking great while creating a professional atmosphere. In the automotive industry, first impressions naturally drive sales and make an impact – so having a spotless showroom is essential. Our experienced car dealership cleaning company will help your business look its best and sparkle – from glass windows that let light in to make cars look great to shining showroom floors free of dirt and grime. We understand how cleaning services are critical to your operations and bottom line, and our services will help you outshine the competition and boost sales. Everyone deserves an exceptional experience when visiting your showroom – let Select Shield help find you the perfect solution!
Free Customized Quotes for Car Dealership Cleaning Services
Car dealerships have unique cleaning service needs, so choosing the right auto dealership cleaning company is essential. At Select Shield Cleaning, we tailor our services to meet the individual needs of your business. We offer free customized quotes for our Car Dealership Cleaning Services, so you can be sure that you'll get the best bang for your buck. Our team of highly trained professionals will work with you to develop a plan that meets your dealership's needs and ensure it always looks its absolute best – inspiring your staff to excel and delivering exceptional customer experiences. With Select Shield Cleaning, you'll enjoy a sparkly clean dealership with no hassle.
Request a Quote for Car Dealership Cleaning Services