Why Buy a Commercial Cleaning Franchise?
Choosing the right opportunity can be challenging with all the franchise options available. However, commercial cleaning franchises are an excellent investment with exceptional benefits.
Select Shield Cleaning has an outstanding reputation with proven cleaning techniques, support systems, and customer service standards. There is no experience necessary. We help you keep your customers happy while producing a healthy return on investment.
Our proven model positions you for success in a growing and fast-paced industry, providing you:
Quality leads and customers
A dedicated account manager with around the clock certified specialist support
Flexibility and independence to invest and expand at a pace that matches your goals
Financial Independence
With Select Shield Cleaning, you will be able to realize financial independence.​ Your earning potential is entirely up to you. Begin with a small number of clients, and as you gain confidence, take on more as they become available. Select Shield will help you grow at your own speed, depending on how much money you want to make and how quickly you want to make it.
No Experience Necessary
No experience? No problem, we have you covered! With Select Shield Cleaning, be in business for yourself, not by yourself. We source and provide you with your customer accounts; no selling required. We also offer marketing support, a complete training certification program, uniforms, IDs, and initial start-up supplies and equipment.
Flexibility
Select Shield Cleaning gives you the flexibility to work at your own pace and your own location. There is no need to rent office space, and you can work from home and make your schedule based on your situation. Select Shield Cleaning promotes a healthy work-life balance to better serve your business and family's needs!
Fill out the form below and we will be in touch with you as soon as possible to discuss the process of becoming a Select Shield franchisee.
The commercial cleaning industry is growing in Canada!
This industry boasts:
A Market size of $9 billion 1
An annual growth rate of 4.1% from 2017 to 2022 1
A total of 34,031 businesses 1
More than 190,000 employees 1
An increase in the number of jobs available with 20M sq/ft of new office space developed in 2019, of which 17m sq/ft was in Toronto and Vancouver 2
Source:
1- https://www.ibisworld.com/
2- https://comfyliving.net/cleaning-industry-statistics/
Some of Our Happy Customers: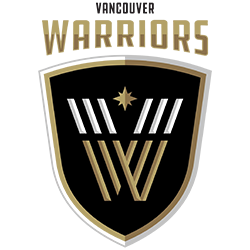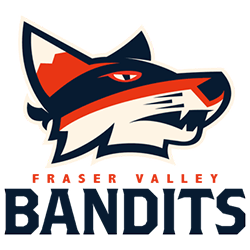 Own a Janitorial Franchise Business in Canada
Would you like to own a successful janitorial franchise business in Canada? This is the perfect opportunity for those looking to start their first business or just want something different. As an entrepreneur, there's no better way of making money and having complete control over what goes on at work! Contact us today to get started if you are interested in a cleaning franchise for sale.
Frequently Asked Questions
Closed - Display None (Do Not Delete)
How much does it cost to own a Select Shield franchise?
The cost of a Select Shield Cleaning franchise is based on the market size of the commercial cleaning account. There are varying account sizes depending on the region.
How much revenue can I expect to earn each month?
The initial cost of franchise revenue will vary based on the size of the commercial cleaning account, and time spent on developing the business. 
Do I need experience?
No, Select Shield Clean provides a 3-day training program for franchisees to learn the industry standards, procedures, processes, and techniques of the commercial cleaning system. All franchisees are required to complete the Initial Training Program to the reasonable satisfaction of Select Shield Clean.
Do I have to find my own accounts?
No, Select Shield takes care of procuring accounts for all their franchises. All you have to do is manage the account once you have it.
Do I need to buy my own equipment?
The Franchisee is responsible for supplying their own equipment, supplies, and cleaning products necessary to provide commercial cleaning services.
Can I work at my full-time job and run this as a side gig?
Most Select Shield Franchisees run this business, while maintaining their own full-time jobs, or other businesses.
Does Select Shield do background checks?
Yes. For the safety and piece of mind for our clients, Select Shield performs background checks on all our franchisees and their employees.
How do I get started?
Fill out the form on this page and we will contact you to go through the process of becoming a Select Shield franchisee.
Fill out the form below and we will be in touch with you as soon as possible to discuss the process of becoming a Select Shield franchisee.
"The best thing about being a partner with Select Shield is controlling our own schedule"
"Its about quality of life … I take a vacation when I want, take the kids to school when I want. I get to see my family whenever I want. Plus I am the Boss"
Fill out the form below and we will be in touch with you as soon as possible to discuss the process of becoming a Select Shield franchisee.