Looking for office cleaning services? Select Shield Cleaning offers cleaning services for offices to suit their specific needs.
Multifaceted office cleaning services
Office cleaning services are integral to maintaining a healthy and inviting workspace but finding the perfect balance between detailed cleaning and sanitizing for an office can be daunting. Lucky for you and your Office, we offer multifaceted office cleaning services that provide clients with outstanding value in terms of quality and cost. Our professionals are highly trained and tailor their services to fit your needs while staying within your budget. So, get ready to experience the convenience that Select Shield Cleaning can have in keeping a hygienic work environment while impressing customers simultaneously.
Types of offices we clean:
Office Cleaning
Shared Office Cleaning
Office Tower Cleaning
Office Building Cleaning
Multi-Tenant Office Cleaning
Coworking Space Cleaning
and more…
Request a Quote for Office Cleaning Services
Request Pricing for Office Cleaning Services
Let Us know what your cleaning needs are and we will contact you to schedule a FREE consultation.
Some of Our Happy Customers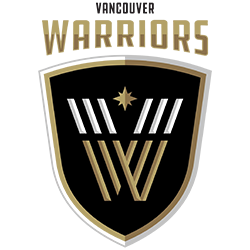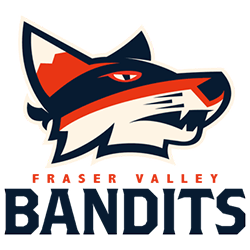 Select Shield currently partners with our team and stadium staff to do janitorial, floor cleaning, disinfectant spray, surface testing and reporting.
Our organization has also hired Select Shield to do additional jobs such as carpet cleaning as well as full disinfection and surface reporting of our corporate headquarters.
I am happy to recommend the services of Select Shield for your organization.
The Langley Events Centre contracted Select Shield to perform the cleaning tasks on a day to day and event based basis. We have been impressed with the standard they have achieved and maintained in our facility. We are home to the Vancouver Giants of the WHL, Trinity Westerns sports team in Volley, Basketball and Hockey. Our facility is one of the busiest in Western Canada and Select Shield has delivered on everything they said they would.
I would recommend them for anyone's cleaning needs.
I am writing this letter to recommend the services of Select Shield. We have been using Select Shield for a couple of years now, and they consistently do a great job in all our locations.
Their employees are professional, punctual, and thorough.
We currently utilize Select Shield for many services within many operating sectors, including Distribution Centres and Retail Stores.
All in all, Select Shield is a fantastic janitorial company, and I highly recommend them.
OFFICE CLEANING SIMPLIFIED
Essential Hygiene Cleanliness
Office cleaning is often taken for granted, but it can make a massive difference in your and your employees' environment. Keeping your office clean ensures everyone feels comfortable enough to be productive at their fullest capacity. Select Shield Cleaning office cleaning makes it easy by providing professional services to eliminate the often overlooked dust, dirt, and germ-filled areas. Hygiene is essential, too – we don't just ensure your office looks good, but we also pay attention to bacteria buildup in high-risk areas such as surfaces and keyboards. Not only does this promote a healthier environment for you and your employees at work, but it creates an optimistic mood which boosts productivity and morale.
Cleanliness You Can See
Maintaining office cleanliness doesn't just apply to hygiene – visual cleanliness is equally important. Dusty tables, cobwebs, and floor dust can be unpleasant for employees and clients, so office cleaning services should be implemented to keep a workplace looking its best. Select Shield Cleaning understands this need, offering office interiors an extra level of beauty and healthiness with our customized cleaning schedule. In addition, we know it's essential not to have interruptions or distractions while you work, so our services are designed to fit your organizational needs. Make the office something people can be proud of with Select Shield Cleaning!
Protecting Your Staff
Keeping your office clean not only makes it a more pleasant and professional workplace but is also essential for protecting your and your staff's health. Our office cleaning services go above and beyond to ensure the highest standards of cleanliness. Our janitorial team is professionally trained in hygiene management, and they use established practices such as disinfecting and polishing to get rid of environmental contaminants wherever possible. Along with general office cleaning, our team runs additional sessions to focus on touchpoints known as breeding grounds for diseases – taking extra precautions to keep any potential allergies or illnesses at bay. Our ultimate goal is to provide a safe and healthy environment within your office space so your staff can work confidently!
Free Customized Quotes for Office Cleaning Services
If you're looking for office cleaning services with expertise, look no further than Select Shield Cleaning. We are experts in office cleaning, fully bonded and insured and guarantee our work. We take pride in providing quality office cleaning solutions customized to your space and needs while helping you save time and money. Additionally, all our services come with a complimentary free quote so you can enjoy peace of mind knowing that your office is in good hands while focusing on things that matter more to you – always backed by our satisfaction guarantee!
Complete office cleaning services we provide:
Recycling Services
Window Cleaning
Restroom Cleaning
Lunchroom Cleaning
Floor Cleaning
and more…
Request a Quote for Office Cleaning Services