Fitness Center


Cleaning Services
Are you in search of reliable and professional fitness facility cleaning services?
Keeping surfaces clean and maintaining a sparkling appearance is crucial for the success of any fitness centre as it provides a healthier environment for employees and, more importantly, gym members to exercise and achieve their fitness goals.
Fitness centre cleaning services to get your facility into great shape
As a fitness centre, providing a clean and safe environment for your clients to exercise in is crucial. Not only do they expect it, but it also promotes a healthy and welcoming experience. Select Shield Cleaning understands the importance of cleanliness in a gym, and they specialize in providing fitness centre cleaning services to ensure your facility is in great shape. With unique surfaces in every gym, Select Shield Cleaning tailors their approach to fit your needs. We cover everything from the reception area to the equipment rooms and even the bathrooms. So ensure your clients feel comfortable and confident in the cleanliness of your facility. Choose Select Shield Cleaning for all your fitness centre cleaning needs.
Here are the types of fitness centres Select Shield Cleaning provides gym cleaning services for:
Big box gyms
Boutique gyms
Personal training gyms
Women's gyms
CrossFit gyms
Yoga studios
Rock climbing gyms
and more!!!
Request a Quote for Fitness Centre and Gym Cleaning Services
Request Pricing for​ Fitness Centre and Gym Cleaning Services
Let Us know what your cleaning needs are and we will contact you to schedule a FREE consultation.
Some of Our Happy Customers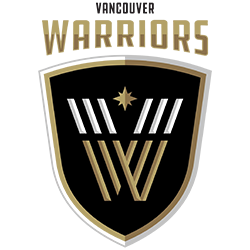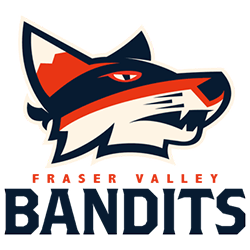 Select Shield currently partners with our team and stadium staff to do janitorial, floor cleaning, disinfectant spray, surface testing and reporting.
Our organization has also hired Select Shield to do additional jobs such as carpet cleaning as well as full disinfection and surface reporting of our corporate headquarters.
I am happy to recommend the services of Select Shield for your organization.
The Langley Events Centre contracted Select Shield to perform the cleaning tasks on a day to day and event based basis. We have been impressed with the standard they have achieved and maintained in our facility. We are home to the Vancouver Giants of the WHL, Trinity Westerns sports team in Volley, Basketball and Hockey. Our facility is one of the busiest in Western Canada and Select Shield has delivered on everything they said they would.
I would recommend them for anyone's cleaning needs.
I am writing this letter to recommend the services of Select Shield. We have been using Select Shield for a couple of years now, and they consistently do a great job in all our locations.
Their employees are professional, punctual, and thorough.
We currently utilize Select Shield for many services within many operating sectors, including Distribution Centres and Retail Stores.
All in all, Select Shield is a fantastic janitorial company, and I highly recommend them.
Complete cleaning services for gyms that we provide:
First Impressions Matter
When customers walk into the front lobby of your gym, their first impression can be the deciding factor on whether they stay or go. That's why ensuring your entrance reflects the cleanliness standards you maintain throughout the entire facility is essential. A clean lobby conveys to customers that you care about their health and safety and sets the tone for their overall experience at your gym. Select Shield Cleaning knows that establishing a great first impression is crucial to keeping customers coming back, so we ensure your lobby is always spotless and up to public health standards.
Hygienic Locke Room & Restroom Cleaning Services
Are you tired of constantly worrying about the sanitary conditions of your gym's locker rooms and restrooms? Look no further than our hygienic cleaning service, specifically for locker rooms and restrooms! We understand the importance of preventing the spread of germs and keeping your employees and customers safe. That's why we use the latest technology with electrostatic spraying to ensure effective disinfection and infection control. Our professional commercial cleaners also use top-of-the-line cleaning products to eliminate bacteria and viruses while leaving a fresh and clean scent. So, say goodbye to unpleasant odours and hello to a healthier environment. We go above and beyond standard cleaning services by refilling hand soap dispensers, installing air care products, and more. Trust us to provide the hygienic environment your gym needs to thrive.
Tile & Grout Cleaning Done Right
Keep your fitness centre in pristine condition with our tile and grout deep cleaning services. With constant foot traffic and movement, regular mopping can't achieve the deep clean that removes dirt buildup and stains that would otherwise stay stuck on your gym floor. Our highly trained and experienced team uses a professional tile cleaning machine to break through and erase thoroughly embedded dirt from tile and grout, which gives you a spotless finish. Keeping your facility looking its best with deep tile care is simple — let us take the hassle out of maintaining superior hygiene standards.
Equipment Cleaning
Gym customers demand top-notch cleanliness and hygiene for their workout equipment. It's not enough to rely solely on them to do their part in wiping down machines after use. That's why we recommend a complete cleaning and disinfection routine on all equipment used in a typical workout, from treadmills to benches, dumbbells, and machines. But there's more. Our cutting-edge electrostatic spraying service takes your gym cleanliness to the next level. This advanced technology distributes a germicide with a positive charge, allowing it to adhere to surfaces longer, including hard-to-reach areas. Not only does this keep your customers and staff safe, but it also extends the life of your fitness equipment. Trust us to keep your gym equipment spotless with our professional cleaning services.
Ready to get your fitness facility in shape? Contact Us for a Free Customized Quote for Fitness Facility Cleaning
At Select Shield Cleaning, we understand the importance of maintaining a clean and healthy environment in fitness facilities. That's why we offer top-notch cleaning services tailored to your specific needs. Our team of experts will work with you to create a customized cleaning plan that fits your schedule and budget. So whether you need a deep clean after a busy day or regular maintenance to keep your facility sparkling, we've got you covered. We use only the best cleaning products and equipment to ensure your gym or fitness centre is free from dirt, dust, and harmful bacteria. So why wait? Contact us today for a free customized quote and take the first step towards a healthier, cleaner, and more inviting fitness facility.
Request a Quote for Car Dealership Cleaning Services