Janitorial Cleaning Services

in Vancouver, BC &

Franchise Opportunities
Are you searching for a commercial cleaning service in Vancouver, BC? Experience the Select Shield difference and contact us today!!
Janitorial Commercial Cleaning Services in Vancouver, BC
As a bustling hub, Vancouver, British Columbia business, require top-notch cleanliness. This is where Select Shield comes in – as the leading provider of commercial cleaning services in the city, we understand the importance of maintaining a pristine work environment for employees and customers. Our services cover various businesses, including corporate headquarters, local boutiques, restaurants, retail stores, and medical facilities. We take a personalized approach to meet the unique demands and requirements of each business we work with. Our team of seasoned professionals uses cutting-edge technology and eco-friendly supplies to ensure your workspace remains spotless. By entrusting us with your cleaning needs, you're not only getting a cleaning service but also a partner that's committed to excellence. We understand that your time is valuable, and that's why we take care of everything else. Experience the Select Shield difference and contact us today.
Request a Quote for Commercial Cleaning Services
Request a Quote for Commercial Cleaning Services
Some of Our Happy Customers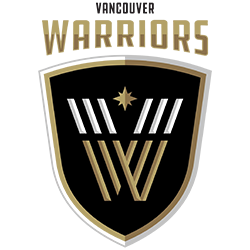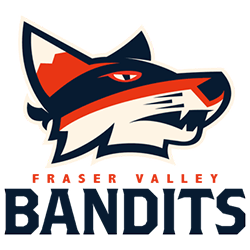 Cleaning Franchises in Vancouver, BC
Select Shield has an excellent opportunity for Vancouver-based entrepreneurs to venture into the cleaning industry. Vancouver is a bustling city filled with various businesses, restaurants, offices, and public spaces that require commercial cleaning services. As a franchise owner with Select Shield, you become a local entrepreneur and an ambassador who provides essential services to the community. Select Shield supports your success, from providing the latest cleaning technology to comprehensive training and necessary materials to tackle the city's cleaning needs. Start your franchise journey with Select Shield today!
Fill out the form below and we will be in touch with you as soon as possible to discuss the process of becoming a Select Shield franchisee.
History of Vancouver, BC
Vancouver is a well-known city in western Canada, specifically in the Lower Mainland region of British Columbia. The city has a rich and diverse history that spans over 10,000 years and was first inhabited by indigenous peoples such as the Squamish, Musqueam, and Tsleil-Waututh (Burrard) communities. Vancouver was founded after a makeshift tavern was established on the western fringes of Hastings Mill by a colourful proprietor named Gassy Jack on July 1, 1867. Originally called Gastown, this settlement became the foundation for what is now known as Vancouver. The city was officially incorporated on April 6, 1886, coinciding with the arrival of the first transcontinental train, which marked a significant turning point in Vancouver's development. This fostered growth and led to its emergence as a major Canadian metropolis.
Residential and Business Growth in Vancouver, BC
Vancouver, British Columbia, is known for being the most populous city in the province. According to the 2021 Canadian census, it has a vibrant population of 662,248 residents. What makes Vancouver genuinely unique is its remarkable cultural diversity, making it one of the most ethnically and linguistically diverse cities in Canada. It is not just its natural beauty that sets Vancouver apart; it has also gained a reputation as one of the most livable cities in Canada and worldwide. The city is home to the fourth-largest port in the Americas in terms of tonnage, showcasing its economic importance. The Port of Vancouver is not only the busiest and largest in Canada but also the most diversified in North America. Alongside its strong economic presence, Vancouver has a thriving tech sector, biotechnology industry, aerospace industry, video game development, animation studios, and a flourishing film and television production industry. Its scenic beauty adds to its appeal as a major tourist destination, attracting over 10.3 million visitors in 2017. With the tourism industry contributing approximately $4.8 billion annually, Vancouver's economy benefits significantly, supporting over 70,000 jobs and reflecting its impressive residential and business growth.