Janitorial Cleaning Services

in Richmond, BC &

Franchise Opportunities
Are you in the market for commercial cleaning services in Richmond, BC? Are you looking to start your own business or looking for a side hustle? Select Shield Cleaning has you covered!
Janitorial Commercial Cleaning Services in Richmond, BC
For businesses operating in any sector, maintaining a clean and organized workspace is crucial. It not only demonstrates professionalism but also enhances a healthy and productive work environment. However, achieving and sustaining a pristine workspace can be time-consuming and challenging due to limited time and resources. This is where our janitorial commercial cleaning services in Burnaby, BC come in handy. Our comprehensive cleaning solutions are tailored to meet your unique business requirements. Our flexible and customizable options include daily, weekly or monthly cleaning services that fit your schedule and budget. We guarantee to keep your workspace clean and presentable, enabling you to focus on running your business smoothly. Contact us today for a no-obligation quote, and let us help you keep your workspace in tip-top shape. Remember, a clean workspace is a productive workspace!
Request a Quote for Commercial Cleaning Services
Request a Quote for Commercial Cleaning Services
Some of Our Happy Customers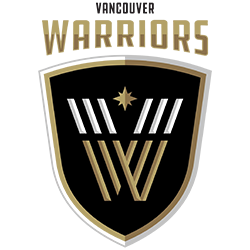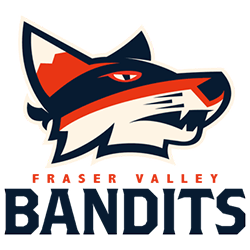 Cleaning Franchises in Richmond, BC
If you are interested in starting a business in Richmond, BC, you may want to consider investing in a cleaning franchise. Richmond is an ideal location for a janitorial franchise because of its growing population and diverse range of businesses. By becoming a franchise owner, you can take on the role of an entrepreneur and offer an essential service to the local community. Experienced franchise owners will provide you with the necessary equipment, supplies, and training, and will support and guide you along the way. Take the first step towards starting your own business in Richmond, BC, by exploring the potential of a janitorial franchise.
Fill out the form below and we will be in touch with you as soon as possible to discuss the process of becoming a Select Shield franchisee.
History of Richmond, BC
Richmond, located in the coastal lower mainland region of British Columbia, Canada, has a fascinating and historically significant background. It comprises a group of islands in the expansive Fraser River delta, with Lulu Island being the most prominent and densely populated. The roots of present-day Richmond can be traced back to November 10, 1879, when it was officially incorporated as the "Township of Richmond." This incorporation closely mirrored the organizational structure of Ontario's political townships, establishing Richmond as a municipality with its administrative entity. This status allowed the township to unite different communities under a unified municipal governance. The significance and growth of Richmond were further emphasized on December 3, 1990, when it was designated as an official city. Throughout the years, Richmond has transformed into a vibrant and diverse urban center characterized by its unique geographical features and a thriving community that reflects its rich history.
Residential and Business Advancements in Richmond, BC
During the 2021 census of population conducted by Statistics Canada, it was found that Richmond has a population of 209,937, highlighting its status as a vibrant and thriving community. The city's strong economy is evident through its significant contribution to employment, with approximately 100,000 jobs available across various sectors such as services, retailing, tourism, light manufacturing, airport services, aviation, agriculture, fishing, and government. Richmond is also recognized as a prominent hub for high-technology companies, with industry leaders like Norsat and Sierra Wireless establishing their regional presence. The city's importance in the aviation industry is exemplified by Pacific Coastal Airlines, headquartered in Vancouver International Airport's south terminal, and Air Canada Jazz, which maintains a regional office in Richmond. Additionally, Richmond holds a unique historical distinction as it is home to the first McDonald's restaurant outside of the United States, which opened in June 1967. This further emphasizes the city's role in shaping international culinary culture.