Janitorial Cleaning Services

in Maple Ridge, BC &

Franchise Opportunities
Are you looking to get into a cleaning franchise or need commercial cleaning services in Maple Ridge, BC? Look no further than Select Shield Cleaning!
Janitorial Commercial Cleaning Services in Maple Ridge, BC
For businesses in Maple Ridge, BC, it is crucial to maintain a clean and organized workspace to promote a professional image and create a healthy and productive work environment. However, keeping a business clean can be difficult when resources and time are limited. Fortunately, Select Shield Cleaning is here to help. They provide tailored cleaning services that can be customized to meet the specific needs of your business. Whether you need daily, weekly, or monthly cleaning services, they can work within your budget and schedule. Their flexible timing options guarantee that your business always remains presentable and clean. Contact us today for a complimentary quote and see how our comprehensive cleaning services can benefit your business.
Request a Quote for Commercial Cleaning Services
Request a Quote for Commercial Cleaning Services
Some of Our Happy Customers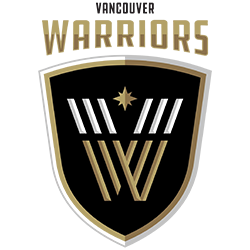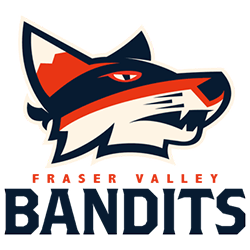 Cleaning Franchises in Maple Ridge, BC
If you're looking for a business opportunity in Maple Ridge, BC, consider investing in a cleaning franchise. With a growing population and a diverse range of businesses, Maple Ridge offers an ideal setting to start a janitorial franchise. By becoming a franchise owner, you can take on the role of an entrepreneur and provide an essential service to the local community. Benefit from the support and guidance of experienced franchise owners, who will provide you with the necessary equipment, supplies, and training. Take the first step towards starting your own business in Maple Ridge, BC, by exploring the potential of a janitorial franchise.
Fill out the form below and we will be in touch with you as soon as possible to discuss the process of becoming a Select Shield franchisee.
History of Maple Ridge
Maple Ridge, located on the traditional territory of the Katzie First Nation and Kwantlen First Nation, boasts a rich and fascinating history. In 1874, it was incorporated as a district municipality. It became British Columbia's fifth-oldest municipality, following New Westminster, Victoria, Langley, and Chilliwack. For years, it was part of the Dewdney-Alouette regional district, along with neighbouring cities Pitt Meadows and Mission. In 1995, Maple Ridge joined the Metro Vancouver community, further strengthening its place on the provincial stage. In recognition of its growth and development, Maple Ridge residents voted in 2014 to elevate their municipality's status from a district municipality to a city.
Residential and Business Growth in Langley, BC
In recent years, Maple Ridge, a city in British Columbia, has experienced an impressive surge in residential and business development. The city's population reached 90,990 in 2021 and continues to grow steadily. The city's many attractive qualities, such as its proximity to Vancouver, a wide variety of housing options catering to various preferences, and an abundance of parks and trails for outdoor enthusiasts, make this expansion unsurprising. Maple Ridge boasts an active and flourishing community with diverse businesses and amenities such as shops, restaurants, and recreational facilities, ensuring a high standard of living for residents. Moreover, Maple Ridge's entrepreneurial landscape is favourable, with various businesses ranging from automotive, tourism, paper manufacturing, plastics, and metal fabrication. Maple Ridge presents an exciting, dynamic environment for both residents and business owners, and the city's growth and development show no signs of slowing down.