Janitorial Cleaning Services

in Coquitlam, BC &

Franchise Opportunities
Are you looking to invest in a cleaning franchise or need commercial cleaning services in Coquitlam, BC? Your search ends here! We at Select Shield Cleaning have you covered.
Janitorial Commercial Cleaning Services in Coquitlam, BC
If you're a business owner in Coquitlam, BC, you understand the importance of having a clean and organized workspace. It not only shows your professionalism but also creates a healthy and productive work environment. However, keeping your workspace pristine can be difficult with limited time and resources. That's where our janitorial commercial cleaning services come in. We provide comprehensive cleaning solutions tailored to meet your unique business needs. Our flexible schedule, including daily, weekly, or monthly cleaning services, allows us to work around your schedule and budget. With our services, your workspace will remain clean and presentable so you can focus on running your business smoothly. Contact us today for a no-obligation quote.
Request a Quote for Commercial Cleaning Services
Request a Quote for Commercial Cleaning Services
Some of Our Happy Customers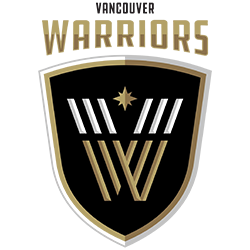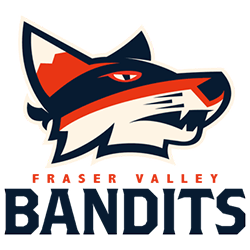 Cleaning Franchises in Coquitlam, BC
If you're considering starting a business in Coquitlam, BC, consider investing in a cleaning franchise. Coquitlam also has a growing population and a diverse range of companies, making it an ideal location for a janitorial franchise. As a franchise owner, you'll have the opportunity to be an entrepreneur and provide an essential service to the local community. The experienced franchise owners will provide all the necessary equipment, supplies, and training, offering continuous support and guidance. So, take the first step towards starting your own business in Coquitlam, BC, by exploring the potential of a janitorial franchise.
Fill out the form below and we will be in touch with you as soon as possible to discuss the process of becoming a Select Shield franchisee.
Coquitlam's History
Coquitlam, the sixth-largest city in British Columbia, boasts a population of approximately 148,625 individuals as of 2021. Situated within the Metro Vancouver region, Coquitlam holds a significant position, given its historical background. The city's origins trace back to Simon Fraser's exploration in 1808 and his interactions with the local Indigenous communities. In the 1860s, European settlers arrived, catalyzing the area's development, notably with the establishment of Fraser Mills in 1889. By 1908, Coquitlam had flourished into a vibrant community, housing stores, post offices, hospitals, and even a Sikh temple. These early days epitomize the city's rich diversity and dynamic character.
Residential and Business Advancements in Coquitlam, BC
Coquitlam, a thriving business hub, is home to over 7,000 businesses, making it a dynamic economic center. A testament to its appeal, 98% of residents rate their quality of life as "good" or "very good." The city boasts a youthful demographic, with the average resident's age being 40, which is below the British Columbia average. Coquitlam's multicultural vibrancy is evident, with 44% of residents hailing outside Canada, primarily from China, South Korea, and Iran. Education is a priority, with 70% of residents over the age of 25 holding a post-secondary qualification.
Additionally, 72% of residents are homeowners, contributing to a strong sense of community and stability. The city's economic prosperity is reflected in the average household income before taxes, at $93,837. Coquitlam's commitment to a high quality of life is further demonstrated by its 70 active parks and vast open spaces, spanning over 2,400 acres and featuring more than 120 kilometres of scenic trails.