Janitorial Cleaning Services

in Chilliwack, BC &

Franchise Opportunities
If you're in need of commercial cleaning services in Chilliwack, BC, or exploring opportunities for your own business venture or part-time work, rest assured that Select Shield Cleaning has you covered.
Janitorial Commercial Cleaning Services in Chilliwack, BC
For businesses operating in any sector, maintaining a clean and organized workspace is crucial. It not only demonstrates professionalism but also enhances a healthy and productive work environment. However, achieving and sustaining a pristine workspace can take time and effort due to limited time and resources. This is where our janitorial commercial cleaning services in Chilliwack, BC are handy. Our comprehensive cleaning solutions are tailored to meet your unique business requirements. Our flexible and customizable options include daily, weekly or monthly cleaning services that fit your schedule and budget. We guarantee to keep your workspace clean and presentable, enabling you to focus on running your business smoothly. Contact us today for a no-obligation quote, and let us help you keep your workspace in tip-top shape. Remember, a clean workspace is a productive workspace!
Request a Quote for Commercial Cleaning Services
Request a Quote for Commercial Cleaning Services
Some of Our Happy Customers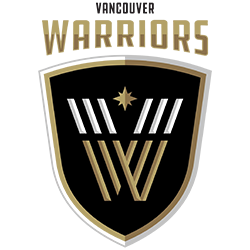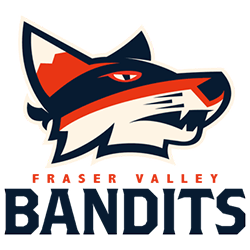 Cleaning Franchises in Chilliwack, BC
If you're considering starting a business in Chilliwack, BC, investing in a cleaning franchise could be a wise choice. Chilliwack is an excellent location for a janitorial franchise due to its increasing population and various businesses. By owning a franchise, you can become an entrepreneur and provide an essential service to the local community. Franchise experts will supply you with all the necessary equipment, resources, and training. They'll also provide you with continuous support and guidance as you embark on your journey as a business owner. To begin your business venture in Chilliwack, BC, start by exploring the potential of owning a janitorial franchise.
Fill out the form below and we will be in touch with you as soon as possible to discuss the process of becoming a Select Shield franchisee.
History of Chilliwack, BC
Nestled in the picturesque landscapes of British Columbia, Canada, lies Chilliwack. Surrounded by majestic mountains, it offers access to serene recreational areas such as Cultus Lake and Chilliwack Lake Provincial Parks. With a history spanning thousands of years, Chilliwack's roots can be traced back to the Stó:lō people who inhabited the Fraser Valley, known as s'ólh téméxw. Evidence of human settlements in the Chilliwack area dates back 5,000 years, showcasing the enduring connection between people and this beautiful region.
Chilliwack's modern era began in the mid-19th century, when thousands of gold miners flocked to the upper Fraser River goldfields, with many passing through the Chilliwack area. Around the same time, farms started emerging along the Fraser River, including Miller's Landing, Minto Landing, Sumas Landing, and Chilliwack Landing. This rich history led to the incorporation of the Township of Chilliwack in 1873. Later, in 1908, Centreville, previously known as the Chilliwack area, achieved separate municipal status and became the City of Chilliwack. For 72 years, the city and the township coexisted, contributing to the vibrant and historic community that exists today.
Residential and Business Advancements in Chilliwack, BC
In the 2021 Census of Population, meticulously conducted by Statistics Canada, Chilliwack revealed a population of 93,203, reaffirming its status as a thriving and dynamic city within the Lower Mainland-Southwest economic region. Chilliwack's economic landscape is characterized by a diversified portfolio, with the service and retail sectors as substantial pillars, collectively contributing to around 50% of the city's GDP. As the city evolves, other growing industries play vital roles in its economic vitality, including manufacturing, accounting for 13% of GDP, construction at 8%, and agriculture and forestry at 5%. This eclectic mix of sectors underlines Chilliwack's resilience and adaptability, ensuring a bright and promising future for the community's economic well-being.